Domestic vs. International Travel
By: Cayley Brandon
---
---
---
When considering a trip, there are hundreds of things to take into account and consider before traveling. However, your first consideration is whether you plan to travel internationally or domestically. International travel is a hot topic! Especially considering international destinations have things such as one of a kind beaches, all-inclusive resorts that aren't available in the United States and so much more. But then again, domestic travel comes with its own benefits as well as typically costing significantly less than an international trip and much less hassle as far as coming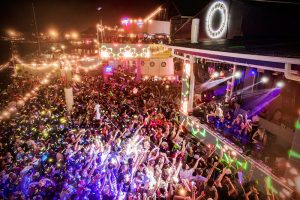 and going is concerned, i.e. no customs or passport necessary. So with all of that being said, let's break down the basics between International travel and Domestic travel.
So, what is Domestic travel?
Domestic travel includes all destinations in which you remain within the United States. Principally, Inertia Tours travels students to South Padre Island, Texas, Panama City Beach, Florida or to nearly a dozen different mountain destinations.
Benefits of Domestic travel:
No passport or visa needed to travel within the United States
No language barrier
Plenty of cultural diversity to see within the United States
Safety, safety, safety!
Typically significantly less expensive
So, what is International travel?
International travel includes all trip destinations that are outside the United States. Inertia Tours offers international spring break trips to destinations such as Cancun, Mexico, Puerto Vallarta, Mexico, the Bahamas and so many more!
Benefits of International travel:
Spectacular destinations that are unlike anything within the United States
Different cultures, foods and experiences
Safety! Although some people boast that international destinations are unsafe, we offer trips to some of the safest countries in the world
Establish a knowledge for different countries and cultures through immersion
The things previously mentioned in the article are all things to take into consideration before taking a trip anywhere, amongst all of your own questions and concerns. A spring break trip is a unique experience that should be within your means and you should pick a destination because it calls to you, it is your vacation after all!