ABOUT OUR COLORADO SKI TRIPS
For many of our fans, hitting the slopes and seeing some snow is their idea of a great student trip. Inertia offers Sunday check in's for our winter break ski trip in January, as well for our spring break ski trips in March. Our Purgatory trip is 4 nights/5 days while our Breckenridge trip is 5 nights/6 days. These trips offer an incredible value as lift tickets are INCLUDED – a $150 value per day. Joining friends on the Mountain? No problem – there is plenty of great restaurants, ice skating, snow tubing, snowcat tours & more to keep you busy
---
Our College Ski Trips Include:
4 nights/5 days -OR- 5 nights/6 days Condo Accommodations for Winter Break -or- spring break ski trips
Choose from Purgatory OR Breckenridge
Lift Tickets
No Hidden Fees nor Tax/Service Fees in addition
Prices listed are total with all fees included
Ability to add discounted ski or board rentals
Nightly Happy Hour parties
FREE Dispensary Shuttle Services all locations
FREE onsite condo parking
Winter Break Ski participants get 10% off Any Beach Spring Break trip we offer
---
We feature these Colorado Ski Trips:
Winter Break Ski Trips – January 7th check in
Spring Break Ski Trips – check in any Sunday in March
Purgatory @ Durango, Colorado
4 nights / 5 days
Breckenridge, Colorado
5 nights / 6 days
---
PRICE A COLLEGE SKI PACKAGE
---
College Ski Week Accommodations
---
Inertia Tours offers amazing condos with full kitchens to save you money as well as big living rooms to hang out after a long day on the slopes
---
College Ski Package Specifics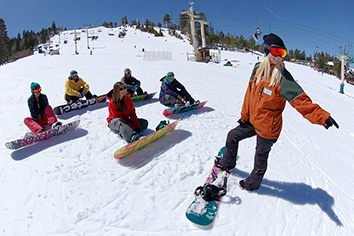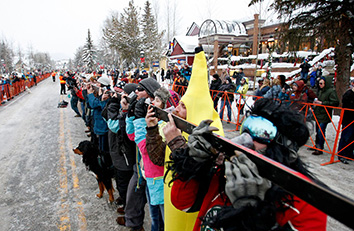 WINTER BREAK SKI TRIPS – JANUARY 7TH CHECK IN
Trips priced around:
4 nights/5 days Purgatory Colorado $399 per student
5 nights /6 days Breckenridge Colorado $499 per student
Trips are based on 6 or 8 people per condo
All trips are Sunday Check in
We include all tax & service fees in our pricing
Transportation to/from Colorado is NOT included
Condos have full sized kitchens with living rooms and fireplaces
Optional add on for highly discounted ski or board rentals And ski/board lessons available – contact us
Prices listed are subject to change/availability
Optional roundtrip airport transfers from Denver to Breckenridge are $149 per person. Our Purgatory @ Durango is a drive to destination ski trip
All trips SELL OUT 

BOOK NOW !!!
All Breckenridge CO trips
5 nights/6 days
Include 4 days of lift tickets at 5 mountains
Breckenridge Condos are all in a walk to lift category Within 5 blocks of lift or gondola
CLICK HERE for elevation & mountain stats on Breckenridge
ALL PURGATORY @ DURANGO CO TRIPS
4 nights/5 days
Include 3 days of lift tickets
Purgatory Condos at prices listed are either at
Cascade Village or Purgatory Village
CLICK HERE for elevation & mountain stats on Durango
CLICK HERE to see live Mountain Cams on Durango
Flying to Colorado for Breckenridge Ski:
Most major airlines fly into Denver, Colorado. We do NOT recommend flying into Vail (minutes from Breck) due to consistent inclement weather related delays. Remember, if an airline has a weather delay you will receive no compensation and may not be able to fly out for days or even up to a weeks time!
Don't gamble, you will be very sorry if you do try. Unless you have a Learjet, don't fly into Vail.
Fly into Denver. Prior to arrival, you will want to book a shuttle as driving a rental car in bad weather is not smart, (plus you need to be 25 years old), and Uber/Lyft way too expensive.  It takes about 2 hours to drive from Denver to Breckenridge depending on traffic & weather.
Allowing for 3 to 3.5 hours from Denver Aiport to Breck is very smart.  On the way back, make sure you book your shuttle for 6 hours prior to your flight as Denver airport security is severely backed up, and you could encounter poor weather driving back.
Shuttles companies to book your roundtrip transfers (book at least 15 days in advance)
Denver Airport to Breckenridge (door to door)
Besides checking Expedia for airfare on major carriers into Denver, make sure you check direct on Frontier Airlines, Spirit Airlines, & Southwest. NOTE: Southwest has NO BAG FEES for your gear
Durango/La Plata County Airport to Mountain (door to door)
Please note, check flights on American vs. United for best rates. If you are over 25 years old and can rent a vehicle, consider flying into Albuquerque to save money.
Driving in for Winter Break Ski or Spring Break Ski as a student
Weather getting to Denver can be tricky in January or March, let alone once you hit the mountains west of Denver. If you only have a 2WD or rear wheel drive car, please don't even CONSIDER driving in. You will likely not make it.  This INCLUDES 2WD SUVS and trucks.
Front wheel drive cars with good tires, as well as 4WD vehicles are best suited for the road trip. A couple tips here – prior to leaving make SURE you have either AAA Plus roadside coverage (for towing and/or breakdowns tows up to 125 miles) for about $100 for one year of coverage OR call your auto insurance and get roadside assistance (much better than AAA).
If you break down or go in the ditch, having this coverage will take that bad experience to one you can deal with so far from home. Not having it can spell thousands in unneeded expense. You can drop the coverage if you use your auto insurance once you are home. Typically, $30 to $50 per month.
Next, once you hit Colorado, whatever google maps says, allow for it to take 2x's as long from the Colorado border as it says to Breckenridge or Durango for your college ski deal. Icy or snow packed roads can take a 2 hours drive from Denver to Breck and make it 4 hours if not 6 hours very easy. Tell inpatient people to just stay home. Taking it slow is the way to go.
Pre-collect for gas roundtrip based on your trucks gas mileage, as well as enough money for a full service car wash and vac. If you don't, plan on getting shafted from your friends as once people are back they will not pay you what they owe.  If they don't want to do this, tell them to get their own flight.
Don't offer to pick anyone up either at the airport – if it's Denver, it will add easy 2 hours each way to your already long trip. Even if in Durango (15 miles from Mountain) flights get delayed – and you'll be sitting at the airport for THEIR convenience and $$$ savings not your own. Don't get duped
We are happy to answer questions about college ski week trips. Call us 877 – 633 -2386 or email us info@inertiatours.com for helpful advice on all of this. Colorado ski is amazing, but doing research will save you tons of headaches.
---
Driving or Flying for your College Ski Trip to Colorado