PUERTO VALLARTA
With Party Vallarta you are bound to experience the best of the best, like a Rockstar! We offer exclusive spring break parties at the hottest clubs, and excellent service. We are dedicated to provide only quality entertainment; which is why we only work with the best and most select places. The best part of it: for a very low price you get to enjoy unlimited bottle service with Open Bar and true VIP service.
Party Vallarta has been around Puerto Vallarta's club scene for over 17 years creating the craziest spring break parties. We are the experts when it comes to turning your vacation nights into extreme entertainment marathons filled with the time of your life. This awesome concept is achieved by concentrating all your fellow classmates and other spring breakers and providing you with not only the best and latest music, but also the most outgoing and fun Party Team whose main job is to make your Puerto Vallarta Spring Break party nights unforgettable.
---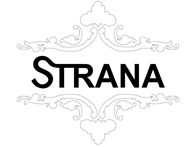 STRANA
Located at the rooftop of Mandala, this is the ultimate VIP Sky bar, with one of the most aesthetically pleasing views of downtown Puerto Vallarta and the whole Bay of Banderas. Only accessible through a private entrance, The Sky is where you will enjoy only the best in house music and experience a whole new level of VIP service. There are multiple lounge seating areas and two separate dance floors.
---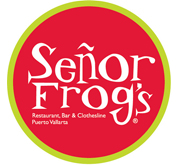 SENIOR FROGS
This enormous tourist-friendly nightclub is one of the craziest clubs in Puerto Vallarta, drawing a big crowd to keep it hoppin' almost every night. This is the ideal place to dine and pre-party and maybe get a little wild. Señor Frogs attracts people of all ages looking for great fun night. At Señor Frog's you will enthusiastically celebrate with live bands, staff shows, choreographed songs, and trademark routines. It is highly interactive and everybody gets in on the act.
---

ZOO
Now one of the oldest clubs along the strip, the Zoo has won over the heart of the old-style hip hop lovers. Become part of the wild stampede while you enjoy some of the best margaritas in Vallarta surrounded by a tribal atmosphere. This is the place where you can release the animal inside of you and dance to the wildest beats in town inside the human size cage. Enjoy the music from your VIP table, the dance floor, or the dance poles around the club.
---
HOW IT WORKS AND WHAT YOU GET
We do all the hard work to set up the best parties; you just need to show up and follow Party Vallarta's Official Spring Break Party Schedule (listed above). Choose how many nights you want to party, and which parties you want to attend.
Depending on how many nights you wish to party your face off, you will receive a number of tickets that are your ultimate pass for the night, so in other words those are your open bar tickets. Please don't lose them, they are like gold. Every night you arrive to the club you exchange one open bar ticket to receive an open bar bracelet which includes tequila, rum, vodka and beer. For every six students with an open bar bracelet we will provide a table and bottle service that includes tequila, rum and vodka (tables depend on availability… so just don't get there late).
You will also receive a Party Vallarta Bracelet. It is super important that this bracelet stays on you at all times during your stay. This bracelet offers you tons of special discounts on tours, restaurants, shops, and free cover at the clubs*; it also identifies you as a Party Vallarta Spring Breaker. It means that the corresponding authorities will notify us if something unfortunate where to happen to you (like getting drunk and breaking your arm, or you getting in trouble with the Policia**). We'll be there not only to hold your hand but to help you along the necessary proceedings.
Once The Party Team has helped you get settled with a bottle at your table, they will be there the whole night to ensure your buzz and keep the party going, they will be there to hold your hair back (if needed) and they will be there to help the last student get a cab to ride safely back to the hotel. You are not just getting an open bar package, you are becoming part of a very special team, where we truly care about our members.

*Except on Open Bar nights.
* *We must stress the importance of the city rules and that this statement does NOT mean in any way that we encourage students to break them.
Want to add this? Call us 800.821.2176