Only with Inertia Tours will you find our standard spring break packages include 2 basic dine out restaurant meals. Having some food included makes budgeting MUCH easier for you and your friends. While it's slightly inconvenient having to leave your property as these meals are at local restaurants– there is the big advantage of having a lot more fun eating out (and yeah, it tastes better than hotel food).
While our breakfasts are 7:30 a.m to 10:30 am daily (2 included), the other meals you get as long as that restaurant is open+ you get to choose if it is a lunch or dinner – no time restrictions! All breakfasts are at Pier 19. There is one specific restaurant per day for the lunch or dinner. You will get meal tickets/vouchers at check in. Yes, there is a pre-set menu, but always at least 2 choices. Eating out is fun…and with Inertia…it's INCLUDED. Drinks & your tip are not included, though water is always free.
Remember on these meals, during PEAK meal times a wait is to be expected. For breakfast, avoid 10 am to 10:30 am. If you choose to take a meal as a lunch, avoid 11:45 noon to 12:30 pm. If you choose to take a meal as a dinner, avoid 6:45 pm to 8 pm if you do not like to wait at all.
Meal choices below are samples & subject to change by the restaurant. We do not include meals on check in days.

DINE OUT BREAKFAST daily
7:30 am - 10:30 am
Pier 19 is a cool restaurant built over the Laguna Madre bay on top of a pier within the KOA Campground. Caddy corner across the 4 lane Padre Blvd from our Ultimate Beach Condos properties as well as our beachfront hotel the Pearl and Holiday Inn/ Breakfast has 3 choices, ONE is the sampler, which is scrambled eggs, choice of meat, grilled southern biscuit, new potatoes, and a pancake. TWO is the short stack of pancakes with choice of meat. THREE is the fruit bowl. Add coffee for just $1. Avoid peak meal times 10 am to 10:30 or expect a wait time.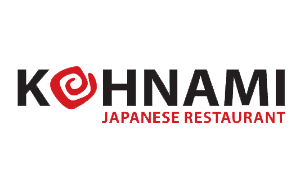 LUNCH -OR- DINNER - ANY DAY
Kohnami is located in the 410 plaza mall and is the best Japanese & Asian restaurant on South Padre Island. Your lunch choices will include ONE: Grilled Teriyaki Chicken, fresh green ginger side salad, 1 fried crab wonton, and Fried Rice. TWO is a Japanese Veggie Salad. Anytime – Sushi & Sake specials with your travel wristband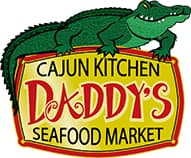 LUNCH -OR- DINNER – ANY DAY
Daddy's Seafood Kitchen is located at 1808 Padre Blvd. With your meal ticket you will have 3 different choices for your meal. Go anytime restaurant is open, generally 11 am to 8:30 pm.
---
Expect at least 2 more restaurants on our Free ta' Eat Diner Program. Past restaurants have included PadreRitaGrill, Senor Donkey, Las Olas, Jake's, & more! All participating restaurants will be announced prior to your arrival & a complete list provided upon your arrival.
---
This food is included in every single Inertia package. We've found that it truly improves the quality of our packages. Are these filet mignon with wine meals – uh…no. Can you eat anywhere you want & order anything you want? Nope. The menus and restaurants are all pre-set. That's how it's complimentary.
These are simple meals that will satisfy most appetites with the heat and drinking involved with spring break. Will you need to bring any more money for food? Yes you will. They are not all you can eat.
Remember, you aren't forced to eat on our Meal Plan. You can use your condo's kitchen. You can bring Ramen, Pizza…whatever as there is a Super Wal Mart located in Port Isabel TX across the bridge from South Padre. if you booked a condo, you have a full kitchen that is stocked with pots, pans, utencils, even a blender usually.
We use restaurants our Company Founder Chad Hart & our onsite staff eat at as regulars all year long. Since South Padre doesn't offer a truly all-inclusive package option, Inertia's Meal Plan is closest, best thing to it.
Remember, you may think you won't need included meals, but as the trip progresses and your spring break budget depletes, this included food becomes CLUTCH.