Inertia offers categories of accommodations for South Padre Island. Your package price is based on the prestige level of your condo or hotel category choice. Location, size, and furnishings determine this. When you book with us, you are guaranteed a property within this category although Inertia does pick on your behalf. If you require a specific property within a category, we offer our Property Assurance Program for a set additional fee. Please inquire We do NOT split up groups within categories provided everyone deposits by their booking deadline.
ULTIMATE BEACHFRONT CONDOS
Insane efficiency, 1, 2, & 3 bedroom condos with big kitchens & living rooms that are all direct beachfront. Located in the best locations, walk to the clubs & central entertainment. Inertia picks your condo property within this category for this price. Don't be fooled, Inertia has all Spring Break condo units at Sunchase Beachfront, Peninsula, the Pearl + most of Saida Towers
---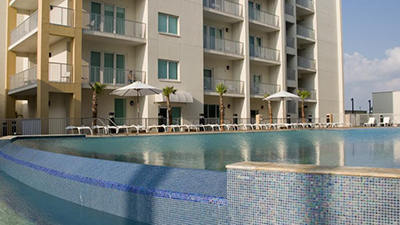 PENINSULA ISLAND BEACH RESORT
Peninsula Island Beach Resort is a picturesque resort condo located right on the shore. It boasts 3 bedroom presidential suites, an amazing heated pool & is home to the night time pool party.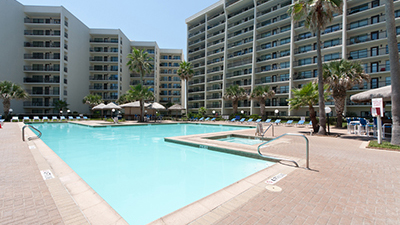 THE SAIDA TOWERS
The Saida Towers is an island resort paradise dotted with world class resort amenities. It's grounds has 2 large heated pools, a great mix of 1,2 & 3 bedroom units and over 400 students stay at Saida for spring break.
---
Sunchase Beachfront Condos
Inertia exclusively has all available spring break 2 and 3 bedroom beachfront condos. Management is spring break friendly, and 100% of our condos face the ocean and are within 50 yards of the pool. Killer location walking distance to Louies, Peninsula, Saida, Tequila Sunsets and more
STANDARD BEACHFRONT PARTY CONDOS
Upgrade from small hotel rooms to a guaranteed beachfront one or two bedroom condo in this category with a full size kitchen, living/dining area, and separate bedroom (s). Units generally have pull out couch as well. Condos are all party centered & guaranteed to be within the 3 mile party strip with most units walking distance to Clayton's Spring Break Beach Stage. You're coming to one of America's top beaches – stay right on the beach! Specific complexes not assured – this is a category – but take the savings. Most units are at Inverness (hosts over 550 Inertia guests) or the International (we have every single spring break unit here).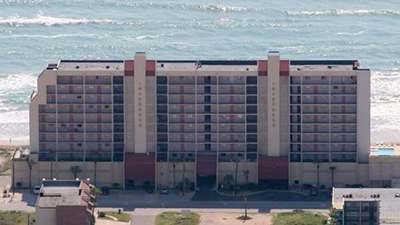 INVERNESS BEACH
Inverness (Scottish for peace in the wilderness) is a high rise resort with 3rd floor rooftop pool/hot tub right on the shore. During spring break the resort is 100% students and it's just minutes to Clayton's Beach Stage.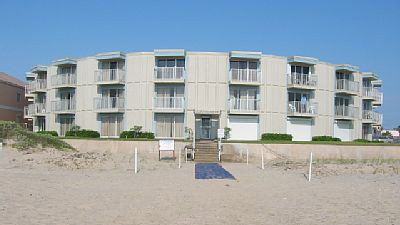 LA INTERNACIONAL
La Internacional is a beachfront 3 story property with fantastic ocean views. The grounds are intimate for groups, the security is friendly and it's only 400 yards from Clayton's Beach Stage
Walk to Beach Condos Category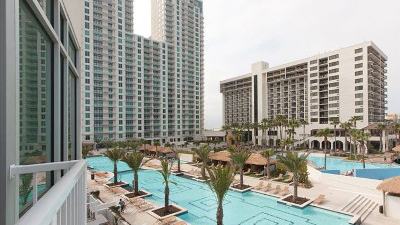 Our Walk to Beach condos are spread throughout the Island and are typically in 4, 6, and 8 plex private complexes. The sample video shows Surfside, though it is just one of about 75 places you could be put in.
STANDARD BEACHFRONT HOTELS CATEGORY
Our beachfront hotels all guarantee you a property directly on the beach. All hotels in this category have a pool, onsiterestaurant & bar, and are filled to the rafters with students. Stay beachfront as Padre has the 7th best beach in the US. We suggest bringing a single sized airbed if 5 person occupancy selected. Hotels are all located within the 5 mile "golden zone." Inertia chooses which hotel property you stay in for this rate, though it is guaranteed to be Schlitterbahn Beach Resort in this category. Our beachfront hotels are without question the most beach resort like – they are not just hotels on the beach but full resorts.
SCHLITTERBAHN BEACH RESORT
Schlitterbahn's Beach Resort is directly on the beach and the Island's 2nd largest hotel block. Located next door to our other hotel property in this category the Pearl, Schlitterbahn offers standard rooms with 2 double beds, bathroom, and features the Island's only indoor water park (discounted admission is $15 per day)
Have questions or need advice on what is the best spring break condos or hotels to pick? Fill out the short from below and we can assist you via email, or call us 800 821 2176 for immediate help!